You are viewing : Website Portfolio for Matlock Web Design » 5 Levels of Formality


5 Levels of Formality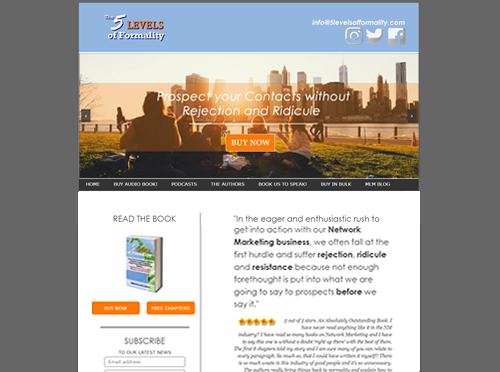 This website was created to sell Amazon Best Selling book (in the Multi Level Marketing category) The 5 Levels of Formality.
The website has a sliding banner on the homepage that links to various pages within the website.
The website also features a section on the left hand-side that allows visitors to download free chapters of the book, buy the book or subscribe to the mailing list.
The website has unlimited pages and is mobile friendly.